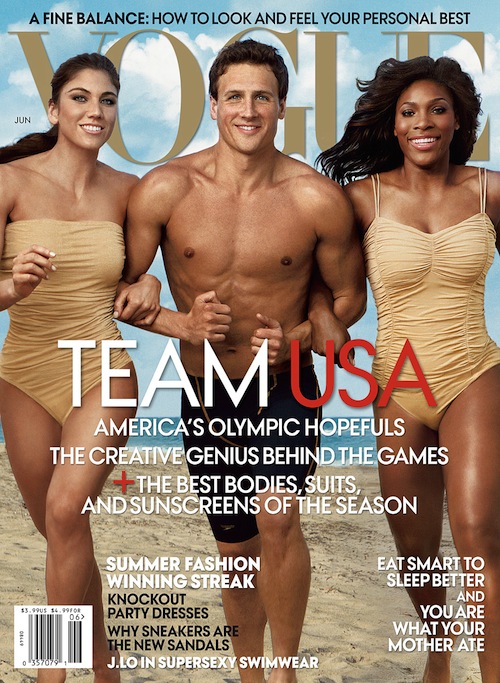 Image via TFS
British ELLE chose to celebrate the Olympics coming to London this year by bagging David Beckham to front their first ever male-only cover for their June issue and US Vogue went that extra step. As the above images shows, Anna Wintour marked the occassion by securing American Olympic hopefuls Hope Solo, Ryan Lochte and Serena Williams for the magazine's June issue.
So far the cover, which was released yesterday, has been received really well and rightly so. This year the magazine has taken huge steps in the right direction when it comes to their cover stars. Their former penchant for the usual predictable faces like Reese Witherspoon and co. has given way to interesting characters like Adele and shapely women like Jennifer Lopez who covered their annual 'Shape' issue for May. The June cover, which shows off the athletes bodies in all their glory, is a welcomed addition to this year's line-up. Saying that, though, the swimming costumes could have been a little better, no?
What do you think of the cover?