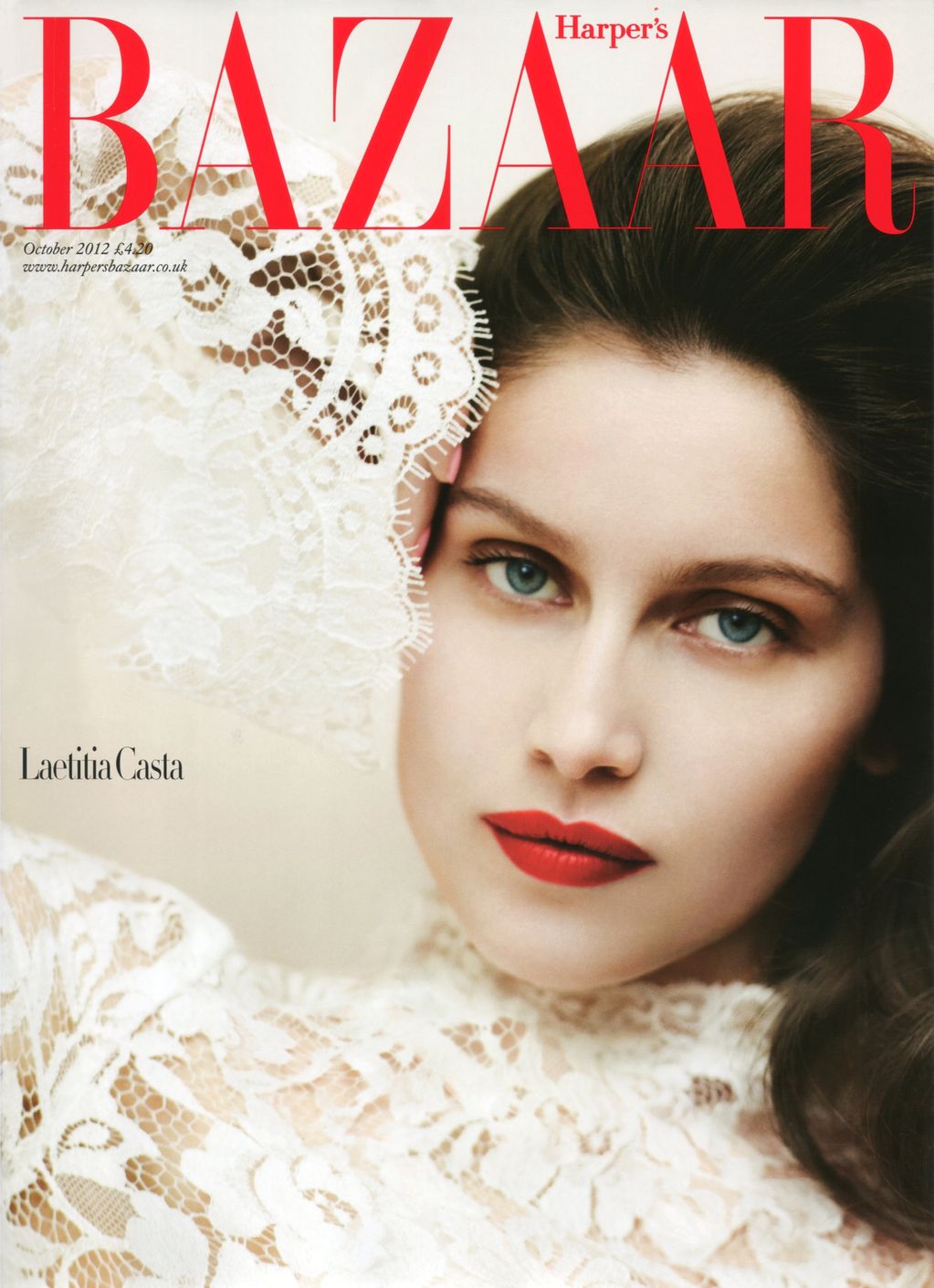 As regular readers will know, I'm an avid supporter of the use of models on the cover of fashion magazines. The current obssession for celebrities has taken on a whole new dimension making it rare to the big titles champion models on their covers, especially at a time where many are struggling to secure those big ad pages and circulation figures. Harper's Bazaar UK, on the other hand, have done the opposite with their October issue.
Rather than opting for a celebrity the magazine offers two cover options; one starring Laetitia Casta and another fronted by Joan Smalls and to accompany it, both women have a full-on features too. In the respective interviews Casta talks about her experiences working with Yves Saint Laurent and her thoughts on the future of the house; while Derek Blasberg spoke to Smalls about being rejected by casting agents before getting snapped up by Riccardo Tisci for Givenchy.
Aside from the fact that both covers are beautiful, the casting also works because of their ages. Smalls very much represents today's new breed of supermodels so it was nice to balance that with Casta who, while still young in the grand scheme of things, at 34 year-old represents an older generation of supermodels.
Are you a fan?