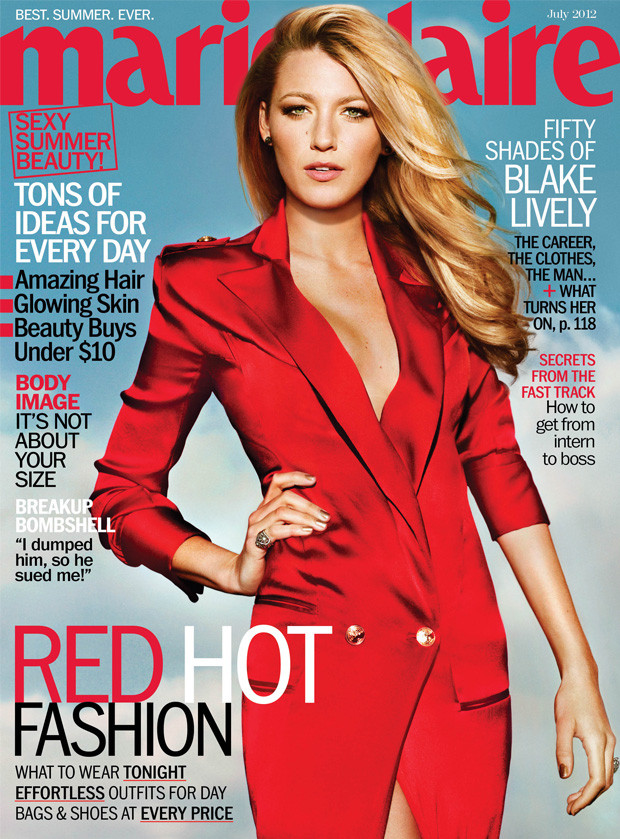 We haven't seen much of Blake Lively on the red carpet recently, which is something new considering that the 'Gossip Girl' star has been a firm favourite on New York's fashion scene over the years. Saying that, she has had quite a few magazine appearancess recently. As you'll remember, last month she covered Bullett magazine shot by David Slijper and now her July cover of US Marie Claire has dropped.

While the full shoot doesn't steer too far from all of her other magazine editorials, I really like them. As the accompanying editorial says, 'few women can pull off short and tight quite like Blake Lively.' Where most would look on the skimpy side, there's something about Lively that gives 'her free freign t strut what the rest of us only dare to imagine.'

See the full shoot in the gallery.