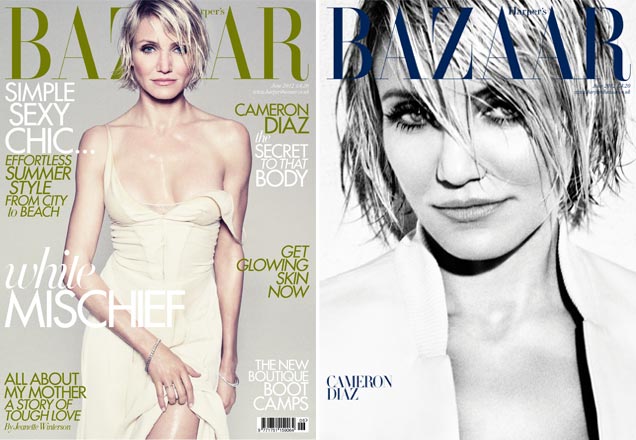 When I think of Cameron Diaz, people like Jennifer Aniston springs to mind. Both women are the epitome of the fun girl next door character who girls want to be friends with and guys want to date and as far as Diaz goes, for a long time it hasn't be hard to understand why.
Things seemed to have changed recently. Her most recent red carpet appearances have been a far cry from the memorable looks that she used to come up with and her covers seem flat too. For June she appears on the cover of British Harper's Bazaar shot by Tom Munro in what in my opinion is her weakest cover yet wearing Calvin Klein S/S12. When news broke that she would cover the title's summer issue I really hoped that they would do something really interesting and different with her but it all feels a bit stale.
Do you think Diaz has lost her mojo?