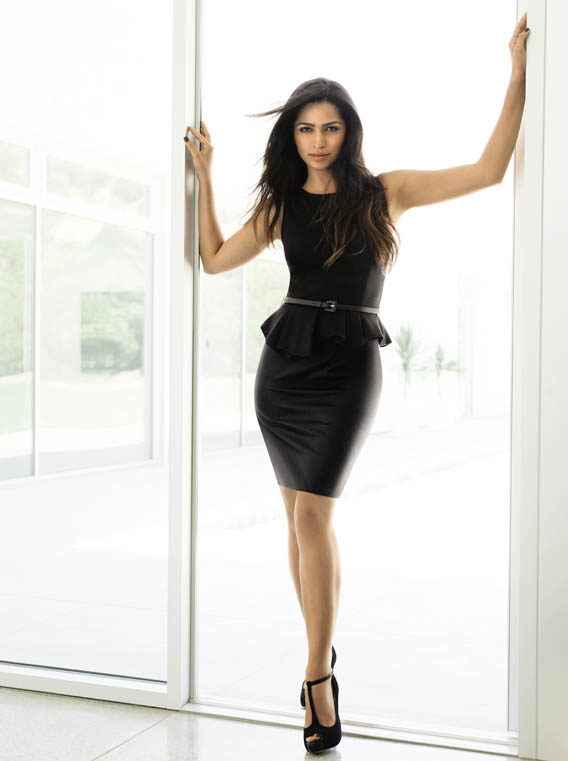 There's no stopping Camila Alves at the moment. The Brazilian model and designer recently tied the knot Matthew 'I never wear a shirt' McConaughey, confirmed that she's expecting her third child and signed on as the face of Macy's I.N.C. label.
Last week images of the campaign were released and at an event in New York where she showed off her baby bump for the first time, Alves revealed that she was actually pregnant while shooting the campaign. 'I found out I was pregnant a week before the shoot,' she told Fashionista. 'The I.N.C. people knew, but the crew, everyone else didn't and, you know, I was getting sick.'
But being pregnant isn't slowing her down. At the moment she's in the thick of promoting her partnership with I.N.C. whilst maintaining her own line of handbags that she designs with her mother.
Are you a fan of the campaign?