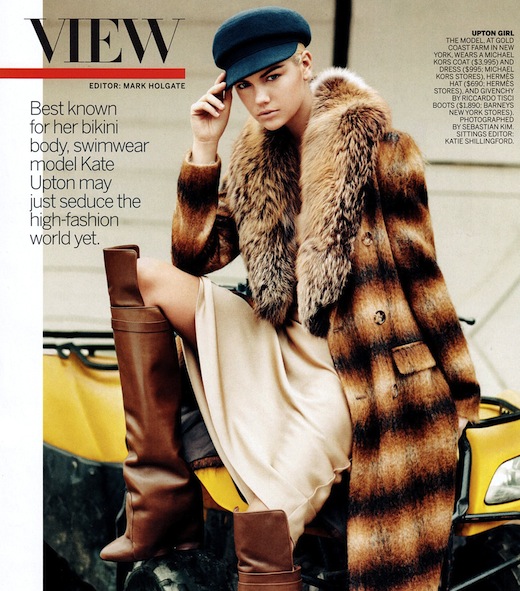 Last week Kate Upton's GQ cover dropped but it was actually her profile in US Vogue's July issue that has everyone talking. The model, most known for that infamous 'Cat Daddy' video, has desperately been trying to crack the fashion industry so the feature was undoubtedly a step in the right direction for her. Whether that's a good thing or not, I'm not sure.
Rather than going down the obvious route and styling her in swimwear, Upton looks transformed and completely covered up sporting an Altuzarra coat, knee high boots and a dress that reveled just a flash of her knees.

It is in fact those two deeply abbreviated swaths of fabric on which Upton's not inconsiderable fame rests, which might make you think that this Sports Illustrated cover girl, almost always photographed nearly naked, is not exactly the ideal customer for Altuzarra's cuddly coat.