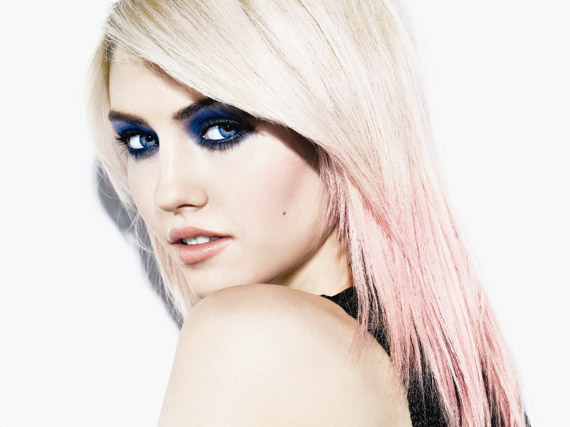 Bagging covers and walking the shows is good but for a model, you know you have really made it when you secure a beauty deal. It's not an easy task though. It was only last month that Natasha Poly secured a deal with L'Oreal after being at the top of her game for years. It's this fact that makes Maybelline's recent announcement pretty big.
Earlier on this week they used P'Trique - the star of the 'Shit Fashion Girls Say' videos - to announce that Charlotte Free is their latest spokesperson. Her new role will see her appearing in the television campaign for the brand's new Colour Sensational Popsticks lipsticks this summer. 'It's an honour to represent this truly iconic brand and a dream come true,' she told WWD.
Despite bagging a deal with Forever 21 recently and appearing in magazines like Wonderland, Free is still relatively new in the fashion game. Damien Bertrand, global brand president of Maybelline New York, seemed confident in his decision. 'Charlotte is the new generation of beauty,' he told WWD. 'Her great energy and her unconventional style make her unique. Spontaneous, confident and daring, Charlotte is the perfect representative of the Maybelline New York woman.'
Do you think she's the right girl for the job?