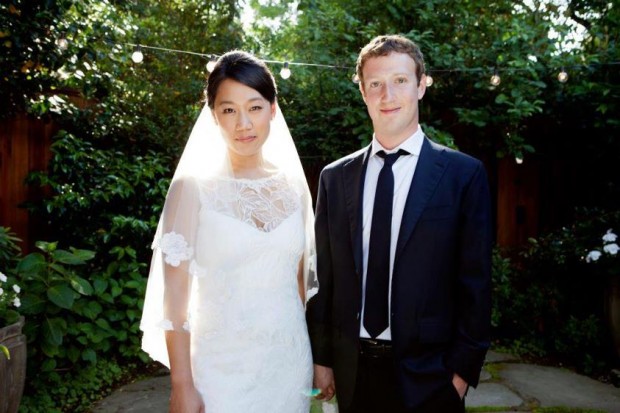 Image via Facebook

With Facebook's falling stock price, Mark Zuckerberg hasn't been out of the headlines over the past week but his new wife is also creating headlines. Over the weekend his Priscilla Chan married the social media mogul wearing Claire Pettibone, creating a surge in interest in the brand.

Ever since the image of the dress hit the net this week, Pettibone has been inundated with requests. According to WWD, the designer has been overrun with phone calls from buyers trying to get their hands on the dress and unsurprisingly, orders have poured in and the website went from an average of 1,500 daily unique users to 26,000.
Are you a fan of the dress?