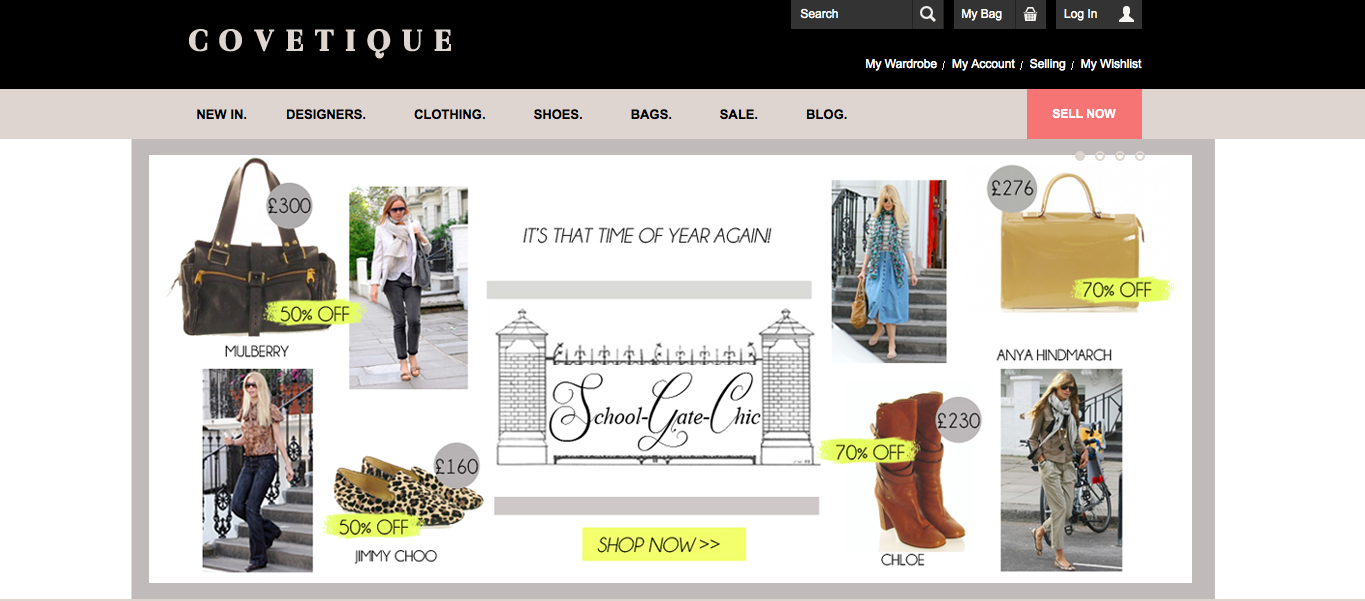 I'll admit it. I'm a big sucker for Covetique. Launched last year, the website delivers a finely tuned assortment of pre-owned pieces from your favourite brands (think Stella McCartney and Isabel Marant for purse-friendly prices) and with that in mind, I come baring good news.
If you were wondering where I've been over the last few days, this is it. As of this season The Fash Pack is teaming up with Covetique to serve as their first official fashion week insider. I'll be reporting backstage and front of house at all of the big shows in London and Paris on the Covetique blog and on their Twitter and Instgram (covetiquefashion) accounts too.
Stay tuned for updates!