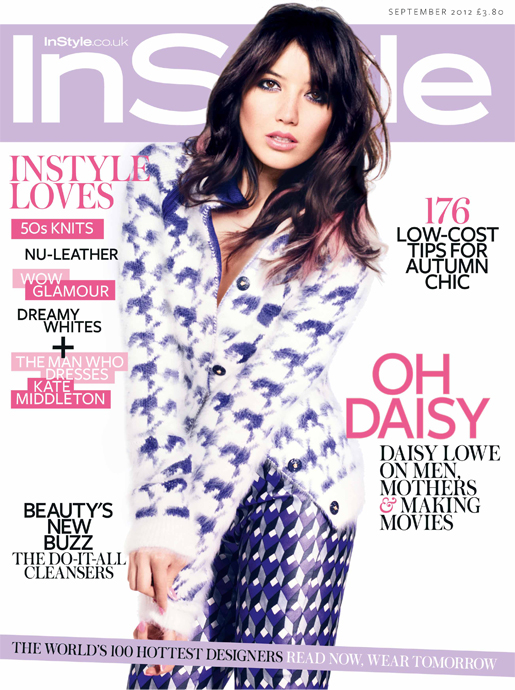 Image via InStyle

I was probably one of the few people that wasn't particularly taken by British InStyle's August cover with Kim Kardashian but their latest September cover is something I can jump on board with. Daisy Lowe is the cover star of choice for the magazine's all-important issue and like Rosie Huntington-Whiteley for ELLE UK, Lowe ticks two bosses. She's as known for being a celebrity as she is for her modelling so will no doubt prove a hit on newsstands.
Her body image takes a prominent role in the cover interview with Lowe saying, 'While I appreciate how thin some of the models are – when it's healthy – and think, 'Yeah, you're gorgeous and the clothes hang off you amazingly', I like to stay strong about how I'm built.' In some respect, I'm sure comments like this are helpful, especially for her young fans but on the hand, the emphasis on her body image is starting get a bit predictable. Yes, she has a beautiful body but is there nothing else to talk to her about? It goes back to the point I made recently about magazine's failing to steer away from the typical topics of boyfriends and body image with their cover stars not matter how interesting and dynamic these women are.

To some extent the constant emphasis on labelling her body as 'different' only illustrates how far we have to go before the representation of a healthy body image is considered the norm.

Are you a fan of the cover?