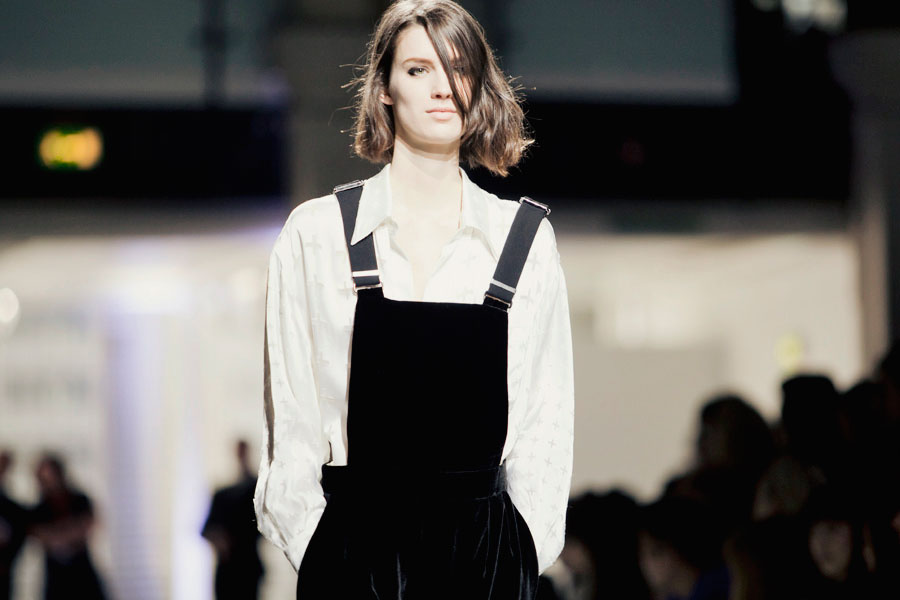 The A/W12 collections are officially lining shop floors so you know what that means. Now is the best time to start picking up those pieces that you've been lusting over for the past six months after the shows before they all disappear (coats especially). As you would expect, my shopping list is large. The winter collections are always my favourite and tend to have the best pieces and this pair of dungarees from Topshop is at the top of my list.
In the past I've made a point about staying away from dungarees. The denim styles don't seem to go away (thanks Alexa Chung) and while they may look nice at the front, they're far from flattering at the back making me committed to the idea that they're a style best kept in childhood photos. As you can see, though, the Unqiue style are definitely worth embracing. First up, they're not denim so avoids the whole long bum thing that denim tends to give. The dark velvet will work (and look) brilliant in winter and if you're still not convinced, the easiness of them should persuade you. I mean, all you need to do is pick a shirt to go underneath and you're good to go. What else do you need?

The dungarees are on sale now in Topshop stores and online priced at £175.