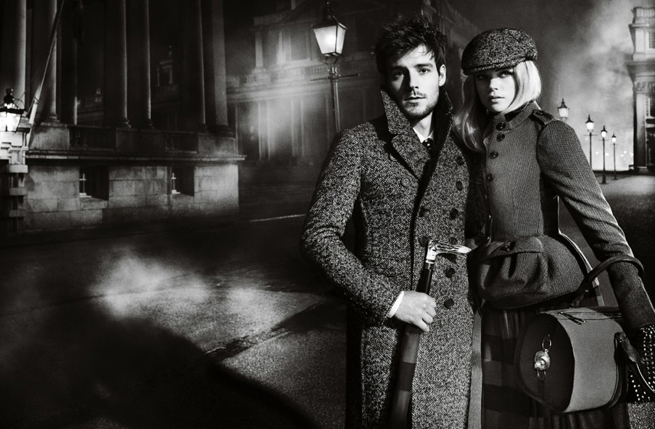 At the Vogue Festival Christopher Bailey kept quiet about the Burberry's upcoming Fall 2012 campaign line-up but this morning these images from the campaign hit my inbox.
For A/W12, Bailey's changed the line-up so gone are Cara Delevigne and Eddie Redmayne and instead, Gabriella Wilde and Roo Panes take their place. Just in case the names don't ring a bell, you might recognise Wilde for her acting roles in Doctor Who and St Trinians and anyone that follows Burberry music will recognise Panes as the man behind the song, 'I'll Move Mountains.'
The campaign is really different to what we've seen from them in the past. The usual polished studio backdrop was replaced with misty cinematic shots of the streets at the Greenwich University campus at night taking you back to a London of old of sorts. 'We wanted to play with everything that's at the heart of the Burberry world - celebrating our brand and London through imagery, film, music, weather and iconic outerwear, all in a very poetic and British way,' Bailey said in a statement.
The full campaign will be revealed online on June 1 but are you a fan of what you see so far?