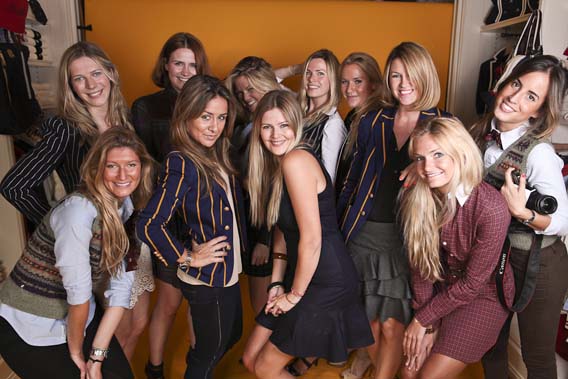 Model hopefuls wearing Rugby Ralph Lauren

With so much going on in the Bond Street area, you'll be fogiven for thinking that the Fashion's Night Out celebrations ended there. In fact, Covent Garden was in on the action too and over that side the biggest attraction was the Rugby Ralph Lauren store on King Street.
Rather than going down the usual route of just offering canapes and champagne, the brand partnered up with Storm models on a special project. Guests on the night and model hopefuls were able to get all styled up in their latest collection to be snapped in a fun Colourama photobooth with the person with the best photo winning a test shot at Storm models and £350 to spend in store.
Post written in partnership with Rugby Ralph Lauren