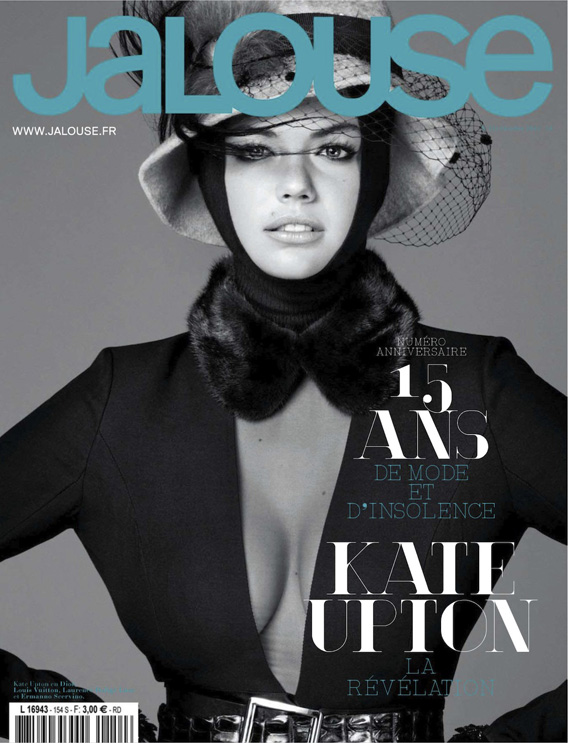 Kate Upton is having quite the fashion moment right now. Despite the queue of critics, with 10 magazine's Sophia Neophitou right at the front, she's not doing too badly. Carine Roitfeld gave her new found success the seal of approval by booking her to cover the debut issue of CR Fashion Book and now she's bagged another big cover but this time for the October issue of Jalouse.
In the magazine, where she was shot by Alexi Hay, the model touched on her experience of the fashion world describing it as 'clique,' and there's some truth to that. To me Upton has that Kim Kardashian factor. While I'm totally for seeing more diversity in magazines, the purist in me doesn't like her new found presence in fashion magazines. And besides, the fact she counteracts every positive step by appearing in a video on Terry Richardson's blog  appearing scantily clad doesn't help either. That aside, she does look pretty beautiful in the cover shoot.
What do you think of the cover?