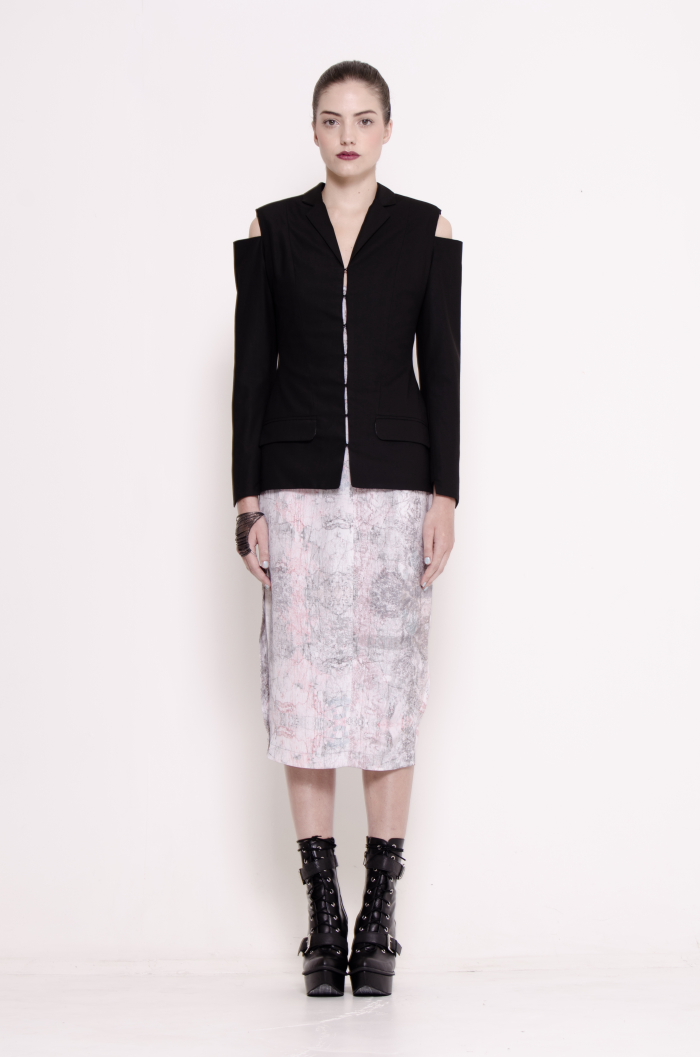 While the economy in Europe might look better today than it did six months ago, there's no denying that we're not quite out of the storm just yet. On the contrary, things aren't all doom and gloom for it is this storm that is serving contemporary brands really well. Today accessible brands like Zadig & Volatire, Sandro, Maje and Comptoir des Cotonniers that are gaining serious traction. Sandro, for example, is expected to take in €200million this year compared to €15 million back in 2007. Not bad for a brand that has been criticised for not breaking new ground, eh? Along with Mother of Pearl, Gallery 4 is helping to fly the flag for the contemporary accessible brand on this side of the pond.

Recently I caught up with Louise Rhodes, the brand's head designer, to find out more about the line and see the full collection and was instantly I was sold. 'When I was given this opportunity I really wanted to create a high-end product with accessible prices,' she said - and she is definitely onto something. As the wealthy pull back on their spending and the former high street purchaser looks for quality and a return on their investment, it is brands like this that are really helping bridge the gap. 'All of my friends want something like this because we don't necessarily have the money to get the pieces we want.' And it's true. As a fan of all things Scandinavian I was instantly drawn to the boy-meets-girl minimalist aesthetic of Rhodes' clothes. Unlike other brands like this who are riding the minimalist wave at the moment, Gallery 4 is available at a fraction of the price without compromising on quality.
At a recent talk in Browns L'Wren Scott said that for her, it's all about helping her customers build their wardrobes rather than indoctrinating them with trends and that's a sentiment that Rhodes clearly proscribes to. With Louise it's not all about tapping into trends. Instead she plans to rework their prints whilst building on their signatures. With that said, expect wardrobe staples like simple blouses, blazers and shirt dresses to come reworked with a modern twist that will hold you in good stead season after season.

Check out their S/S12 collection here today.