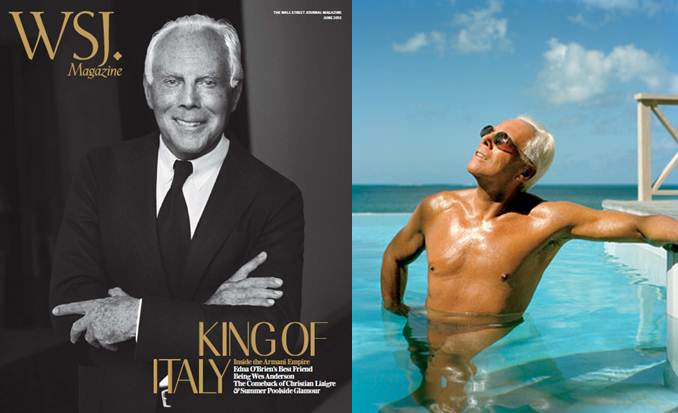 Contrary to his youthful appearance, 78 year-old Giorgio Armani is getting older and as one of the only fashion designers still in control of his empire, it's not surprising that speculation about his next move abound.
Last month reports about Stefano Pilati moving to the brand with the intention to assume full creative reigns when the man himself retires adding impetus to the ever present interest. Naturally, then, succession was the main topic of discussion in his recent feature in the Wall Street Journal.
In the interview he reveals that the future of the company is something that he thinks about 'when I wake up in the morning and when I go to sleep at night.' He also discusses why creating wearable designs are important to him, what he has planned for the future of Armani and his near death experience.