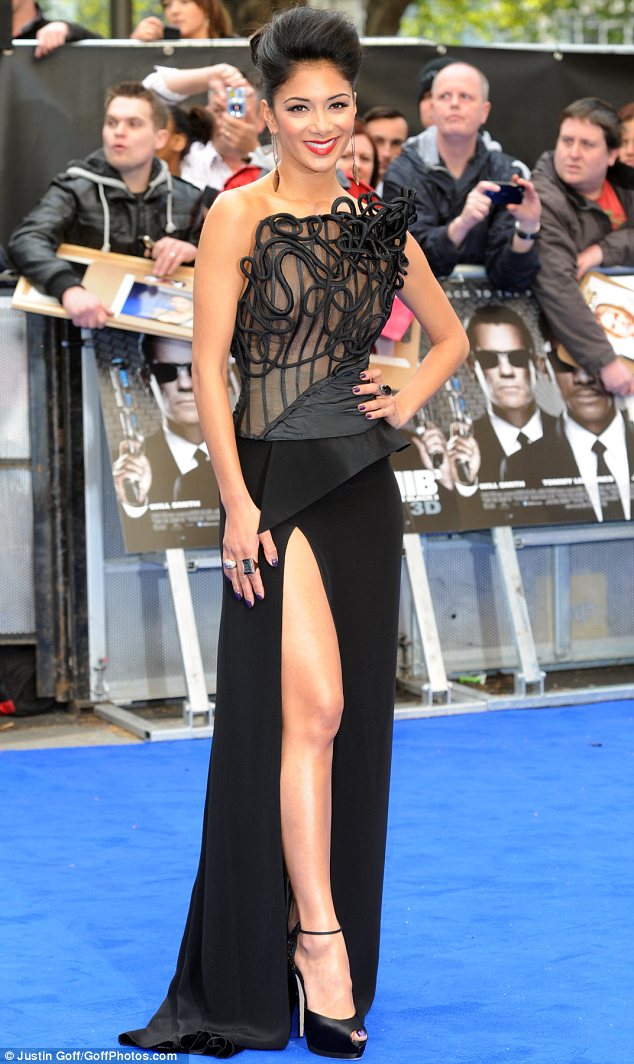 Nicole Scherzinger has always been someone I've struggled with. She undoubtedly has a lot of style potential but her Pussycat Doll' past full of skin tight leather and ultra mini dress has proved hard to shake off but things have been going well so far on the promotional tour of 'Men in Black'.
At the movie's first premiere in Berlin she stunned in that purple Herve L. Leroux dress and yesterday she continued her winning streak in this dramatic black Cengiz Abazoğlu Haute Couture at the London premiere. Something makes me think that things are only going to get better as the tour continues.
Are you a fan of her look?