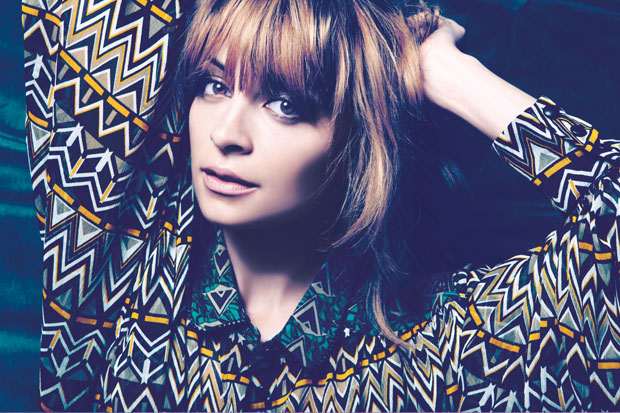 Since she announced that she's teamed up with Macy's on a limited edition capsule collection, Nicole Richie has been teasing us with mini previews of the line and now the final campaign images have dropped.
Rather than opting for a model, Richie showcases the line herself and the move makes sense. 'Nicole is pretty savvy when it comes to the fashion business and understanding consumers,' Macy's chief marketing officer Martine Reardon said in a statement. 'She's a real fashion influencer,' so it only makes sense that she tapped into her own star and style power by modelling the collection herself.
Based on the images, it's plain to see that, like her other lines Winter Kate and House of Harlow, you can actually see her wearing all of it and while that sunds pretty basic, past celebrity lines show that's not always so common. As a result, the collection will definiely go down well with her legion of fans. As Richie promised, the collection includes a ode to the seventies along with 'a strong mix of masculine and feminine: print chiffon mixed with faux leathers' and easy pieces that will 'compliment the modern woman'.