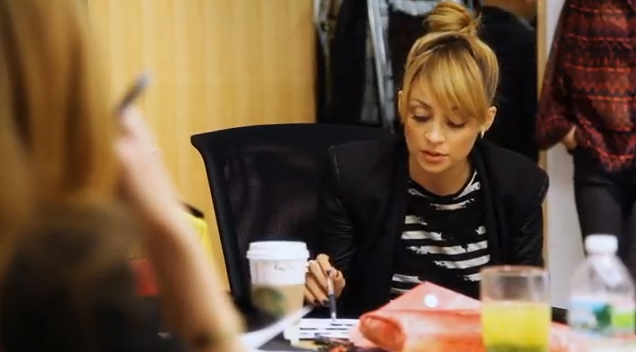 There's less than a month to go before Nicole Richie's capsule collection for Macy's hits stores and online and to keep the anticipation up, the retailer released this exclusive video yesterday to show off the line.
In the video Richie explains that one of the aims of the collection was to make sure that the pieces would transcend from day into night, something she stressed when she started the collaboration, but more interesting than that was the sources of inspiration for the line. Naturally, music was a big factor but when asked about her ultimate style icon in music she surprised me, naming Keith Richards. 'He's very much his own person and has his own style and I'm drawn to that.'
Since the news broke about the collaboration it's become easy to forget that in working with Macy's, Richie follows in the footsteps of leading designers like Karl Lagerfeld and Giambattista Valli. Not bad for someone who was more originally seen as nothing more than Paris Hilton's BFF, no?