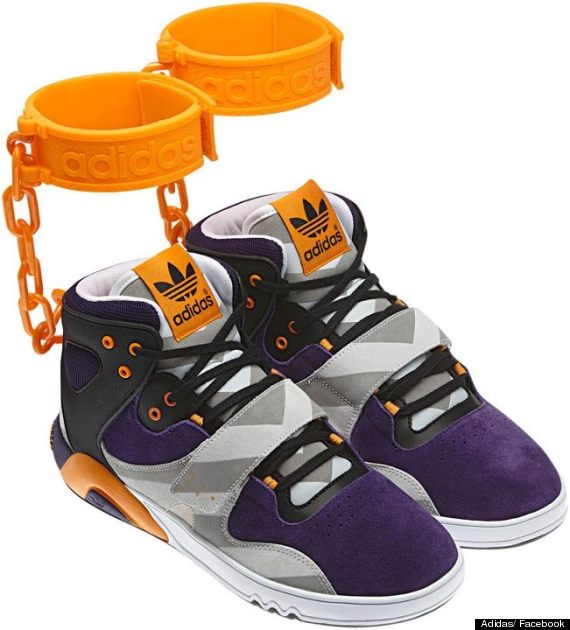 Adidas have been under fire this week after this image of a pair of sneakers with shackles around the ankles designed by Jeremy Scott were unveiled. The style, called the JS Roundhouse Mids, caused an outrage over Facebook for having connotations of slavery and when the image was posted it came with the caption, 'Got a sneaker game so hot you lock your kicks to your ankles.'
As you would expect, the backlash forced the company to cancel the style completely so it will not drop in August as previously expected and this week they released the following statement:
The design of the JS Roundhouse Mid is nothing more than the designer Jeremy Scott's outrageous and unique take on fashion and has nothing to do with slavery ... We apologize if people are offended by the design and we are withdrawing our plans to make them available in the marketplace.
Anyone familiar with Scott's designs won't be surprised by them but that does that make it right. What do you think?