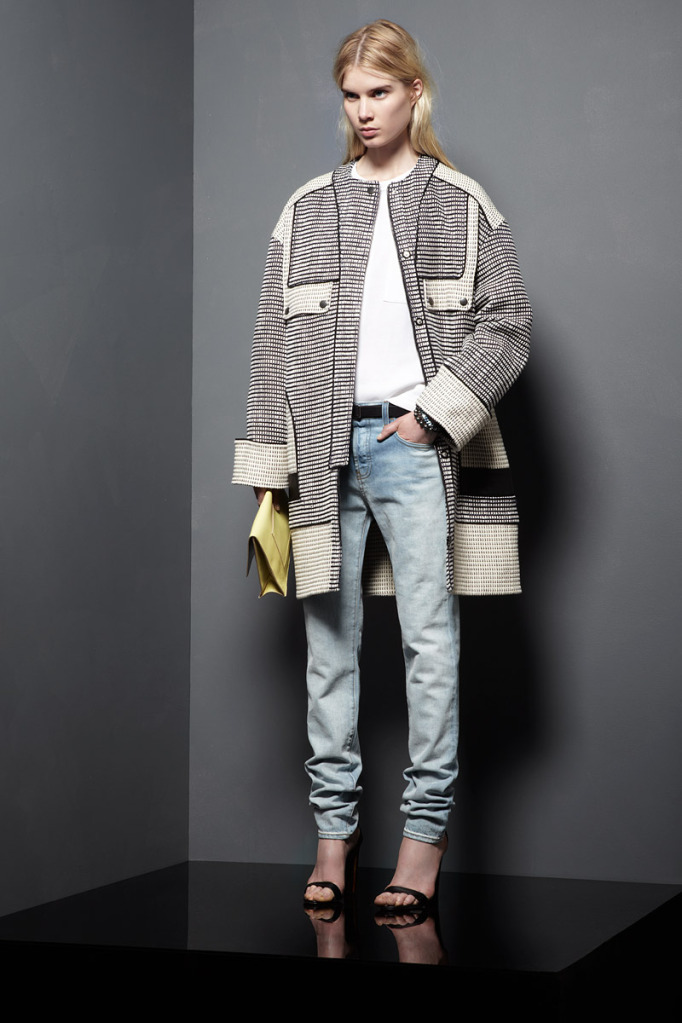 2012 is definitely Proenza Schouler's year. Their fall 2012 collection was by far one of the best shows at New York Fashion Week and next month sees the opening of their first store on Madison Avenue, with another Manhattan store in the works and a denim and jewellery line to follow.
Looking at their resort 2013 collection, it's not difficult to understand why they are doing so well. At the unveiling of the collection designers Jack McCollough and Lazaro Hernandez said that they are committed to creating 'wearable, salable clothes that girls want' and that's exactly what their latest offering is.
Compared to their fall collection, there was nothing particularly new about the resort pieces but that wasn't a problem. The boyfriend jeans, scaled up coats, tweed jackets and leather pieces will undoubtedly go down well with their loyal following because it's the uncomplicated, practical natures of the clothes that make them so desirable. The use of interesting fabrics, which the duo are known for, helped elevate the otherwise simple pieces.