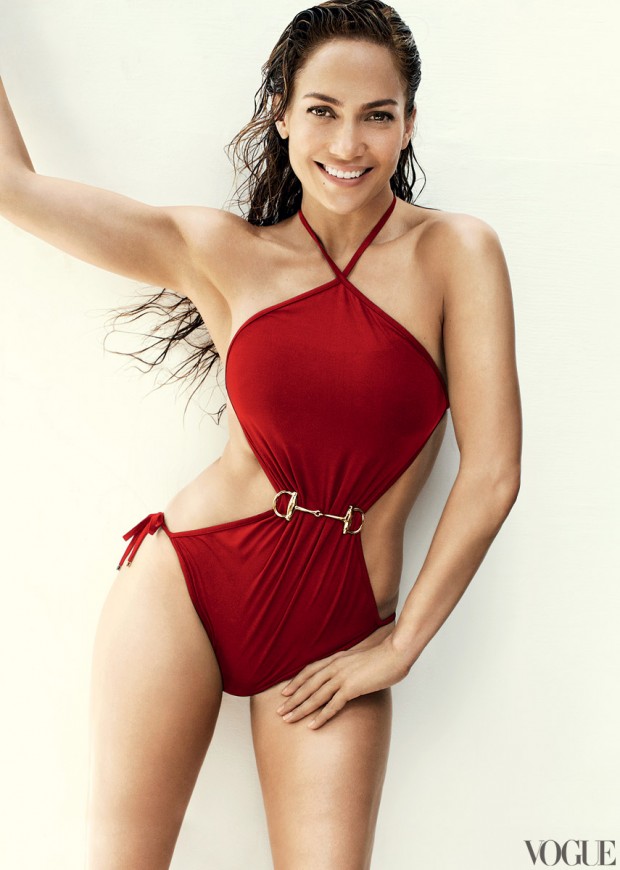 US Vogue's covers have been really good this year and Jennifer Lopez's cover for their annual issue 'Shape' issue is a case in point. Not content with covering the May issue, though, Lopez also has a full on editorial in the magazine's June issue too.
The 42 year-old was shot by Mario Testino sporting a range of swimwear from brands like Chanel and Gucci. It's just a shame that these styles were not used for the cover as opposed to the gold ruched swimsuits that Serena Williams and Hope Solo wear on the cover.

What do you think of the shoot and will you buy the issue when it hits newsstands on May 22?