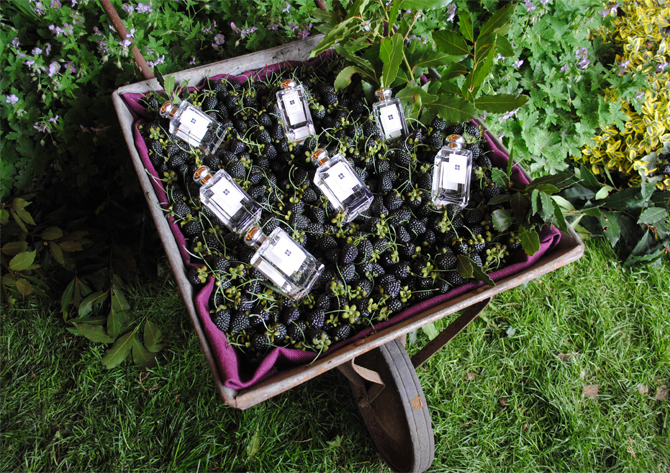 When you hear the word Blackberry, what springs to mind? It's the phone, no? With that the case, it's easy to forget that before the phone came into our lives we all thought of Blackberry as the berry but that's all changing as Jo Malone London have decided to celebrate it in all of it's glory in their latest fragrance, Blackberry & Bay, which hits shelves in September.
As you know, I'm a big fan of their fragrances but this one is particularly special because it's the perfect middle ground between summer lightness, without feeling to citrusy, and the deeper tones that I love so much making it the perfect go-to scent all year around. Expect a deep burst of blackberry juice as the foundation combined with refreshing notes of grapefruit and just-gathered bay resting on a brambly base of vetiver and cedarwood.
Right now I'm layering it with the brand's plum blossom scent that I still can't get enough of but as always, you can easily blend it with any of their other fragrances to make sure you get the perfect personalised smell for you.
Blackberry & Bay Cologne 30ml spray £38/€46