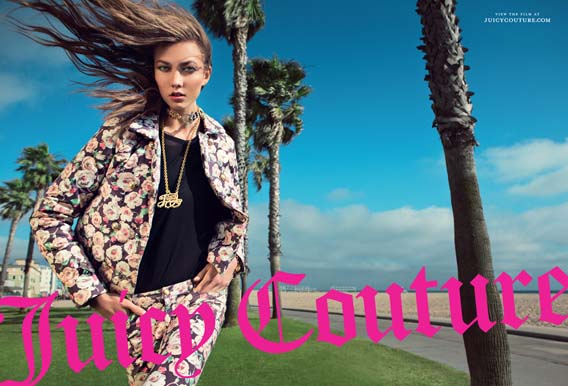 Karlie Kloss was recently unveiled as the new face of Juicy Couture's Fall 2012 ad campaign and the match works perfectly. 'Karlie is the perfect Juicy girl - beautiful, all-American and confident', LeAnn Nealz, Juicy Couture's President and Chief Creative Officer, said in a statement. ' But what really sets her apart is her wonderful and vibrant energy,' she added and besides, anyone that can make a velour jumpsuit look good is pretty major in my book.
But don't worry, the campaign isn't all velour and tracksuits. Over the past few years the brand has worked hard on expanding their repertoire by creating more fashion-led pieces that offer up something that goes beyond the aesthetic that they're most commonly known for and so far, the changes are going down well.
To accompany the release of the campaign images, the brand have also released a series of fun behind-the-scenes shots showing Kloss lying on the san in Malibu, playing with a dog and posing on a lifeguard stand.
See the gallery for all the images.