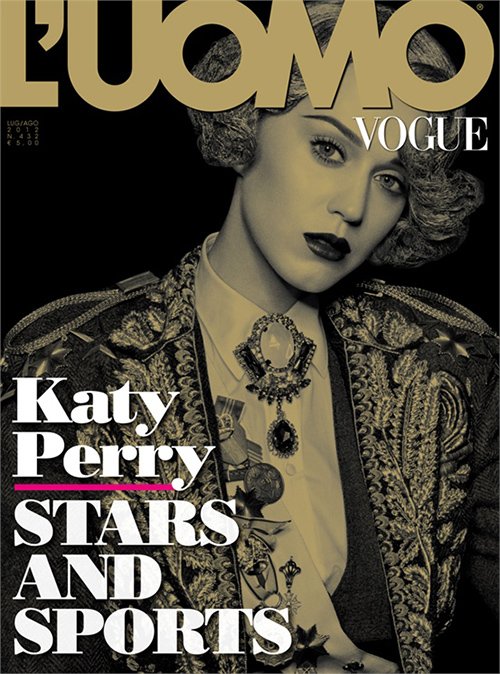 Kim Kardashian isn't the only cover star of L'Uomo Vogue's July/August issue because today, these images of Katy Perry's cover of the issue hit the net.
Perry's editorials can be a bit and hit and miss but this, along with her recent Interview cover, is definitely one of my favourites and she pulls the styling off perfectly. In the accompanying editorial, the 27 year-old talks about being inspired by Madonna, being pleased that President Obama is supporting same sex marriage and explains where her style comes from.
Are you a fan of the cover?