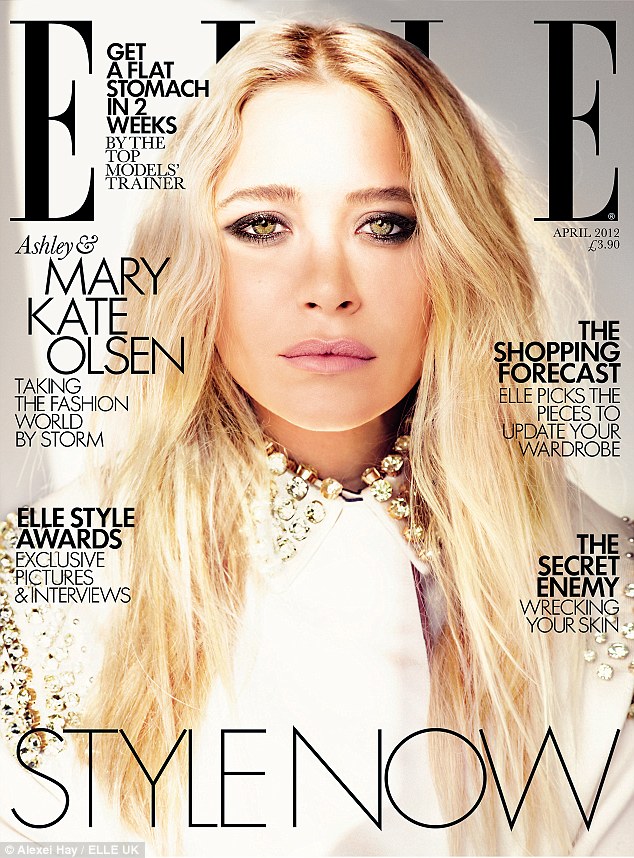 When it comes to British magazines, ELLE UK has always been my favourite. Their features are always spot on (thanks Rebecca Lawthrope and Avril Mair) and their recent covers have been particularly strong. Last year's Michelle Williams and Kirsten Dunst covers were among my favourite of the year and 2012 started off well with covers from both Dakota Fanning and Alexa Chung.
But it doesn't end there. The magazine's April issue sees Mary-Kate and Ashley Olsen appear in seperate covers shot by Alexi Hay and as always, the cover makes sense. Aside from regularly being cited as style icons, the pair are amongst the few celebrities that have managed to carve a legitimate fashion career for themselves so as to warrant covering a 'fashion' magazine and besides, like Alexa Chung, they appeal directly to the ELLE girl.
In the cover Mary-Kate appears [above] appears in an embellished coat from Prada, while Ashley sports a hevily embellished Dolce & Gabbana dress.