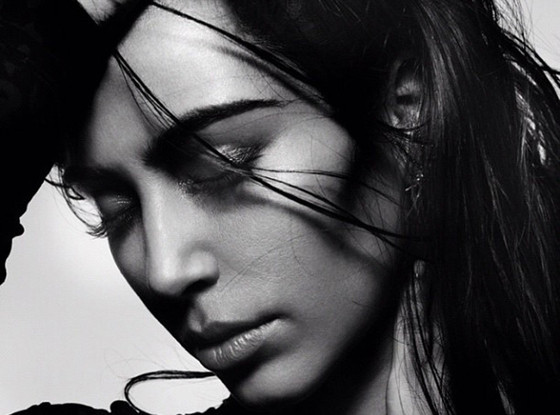 Kim Kardashian may still be receieving the cold shoulder from hard core fashion folk but that that hasn't stopped her mission to penetrate (no inuendo intended) the fashion scene. Earlier on this month New York magazine revealed their fall fashion issue fronted by the reality star and she also bagged that big L'Uomo Vogue cover too and now the first image of that Nick Knight shoot for V has been released.
Knight took to Twitter to reveal the preview image from the shoot saying: 'The very lovely Kim Kardashian. Preview from the series of pictures I shot of Kim for SHOWstudio and V magazine.' Kim quickly resonded by retweeting the post with exclamation points. So, what with Kanye West restyling her, I sadly suspect that there's a lot more where that comes from. US Vogue still seems like a definite no but with West by her side, I'm sure fashion doors will begin to open for her and very quickly.
What do you think of the image?