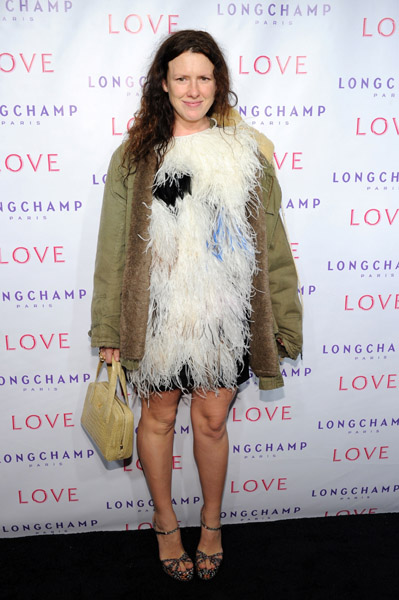 While celebrities continue to be the go-to people for brand partnerships, what with the rise of street style blogs, editors are getting in on the action too. Dazed Group founder Jefferson Hack designed a collection for Tod's, Anna Dello Russo is about to launch her accessories line for H&M and now Katie Grand has followed suit.

The LOVE editor has created, Gang, a collection of sunglasses, trainers, bags and purses for Hogan, most of which come with a heart motif, which I'm sure is a link to the magazine. '[The purses] might be brightly coloured and decorated with hearts but they're extremely practical,' Grand said. 'I always carry a BlackBerry and an iPhone wherever I go, so designed them o be just big enough to carry both, along with a key and credit card.' 
Alongside the collection, the stylist has also created a one-off publication featuring a shoot with models raging from Alessandra Ambrosio and Jessica Stam to Cara Delevigne and Linda Evangelista with commentary from Derek Blasberg.