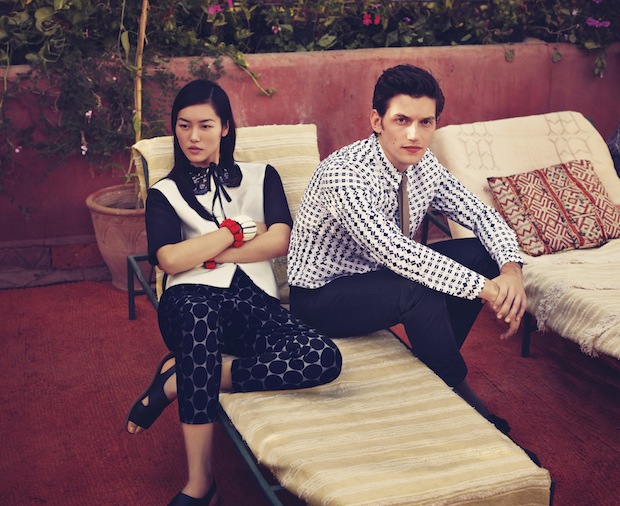 The approach that H&M have taken on their collaboration with Marni has really worked. In the past, the mass of press ahead of the release of their collaborations has been intense so much so that many people are over it by the time the release date arrives but with Marni the approach has been different. Over the last few months, the retailer has drip fed information to subtly remind us that the collection is coming soon whilst withholding enough to keep us guessing.

We all got excited when the Sofia Coppola-shot video was released alongside an image from the campaign starring actress Imogen Poots and last week saw the duo host a low key but well attended party to celebrate the launch alongside the release of the look book images. But today we come baring more treats as the full campaign finally hit the web this morning. Liu Wen makes a surprise appearance in the campaign alongside Poots.

Let the excitement begin...