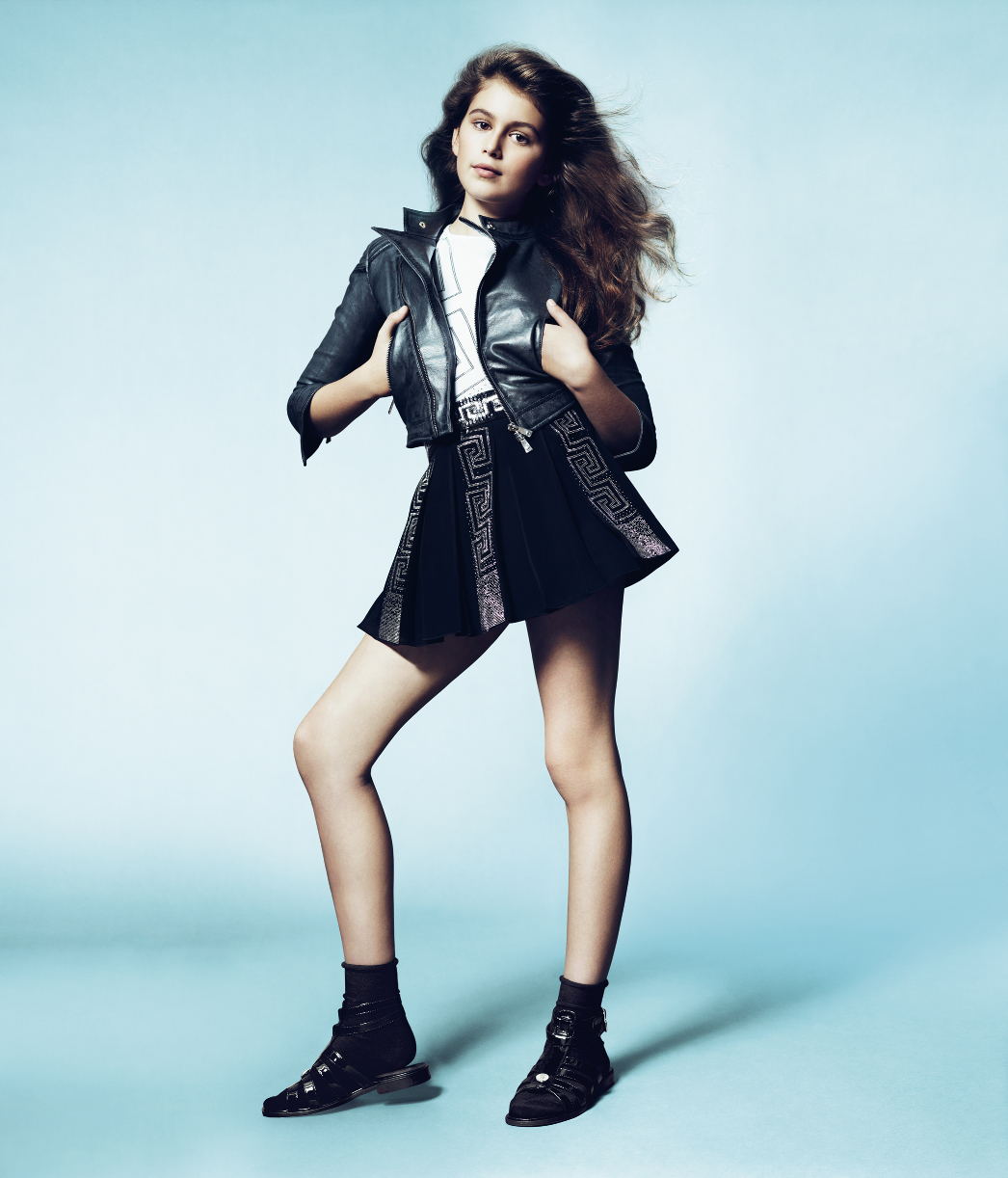 Last week all eyes were on Anais Gallagher after mum, Meg Matthews, released an image of her shot by Mario Testino on Twitter but it looks like she might have competition from another celebrity daughter. Say hello to 10 year-old Kaia Gerber, the daughter of former-Versace model Cindy Crawford, and the face of Young Versace's Mert & Marcus-shot campaign.
"Like her mother, Kaia has a very special gift. The camera really, really loves her," Donatella Versace said in a release. "Having Cindy on-set for the shoot took me back to all the amazing Avedon shoots we worked on together. It was such a special treat watching Kaia walk in her mother's footsteps!" Naturally, Crawford is happy to see her daughter follow in her footsteps. "I'm so thrilled that Kaia was chosen to be part of the first Young Versace Campaign,"she said. "I have so many fond memories of the times I spent with Gianni and Donatella. There is something so very special about the House of Versace. Being on-set with my daughter watching her in front of the camera was a fantastic experience. I am so proud of her."
Young Versace is available at the Versace Young boutique in Milan and worldwide in select multi-brand stores specializing in childrenswear.