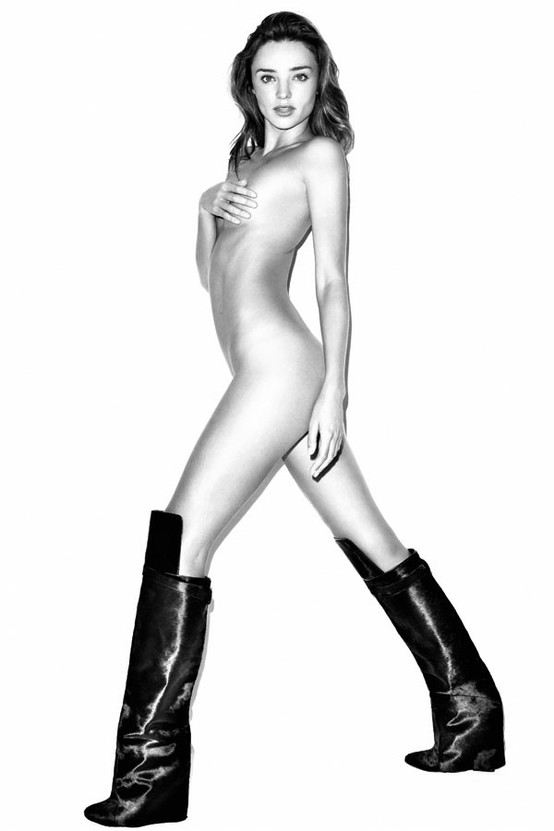 Miranda Kerr in US Harper's Bazaar September 2012 by Terry Richardson

With the new season accessories quickly lining shop floors, it's hard to talk about winter shoes without mentioning these boots. For the past few winters the ankle boot has dominated but thanks to Riccardo Tisci for Givenchy, for A/W12 the knee high boot has reclaimed it's position as the staple style of choice.

US Harper's Bazaar made the point clear in their September issue, showing Miranda Kerr striped down in nothing but the boots. The lesson to be learnt? As much as there's a lot to be excited about clothes-wise this season, it's now time to tap into those 'love forever' statement accessories and if you have the money to spare, these are definitely the way to go.

Inspired by the 1950s silhouettes of Bettie Page and 1970s French horseback riding, the boots with their heel hiding sheaths, captured everyone's imagination when they were included in the brand's pre-fall collection and were cemented as the 'IT' style of the season when they re-appeared in their equestrian-themed Fall 2012 show. So far, the boots have already sold out on Net-A-Porter several times despite the £1,405 price tag so if you want to get in on the action, get in fast.