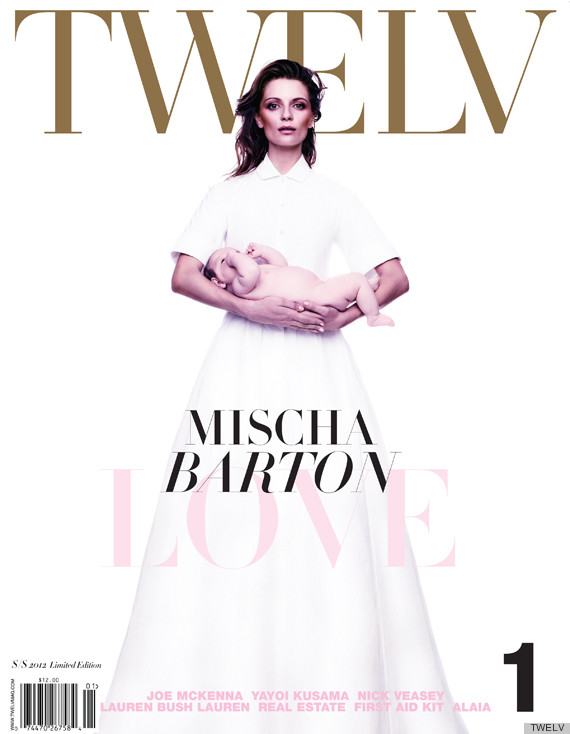 She's already bagged a spot on a reality show and now the next stage in Mischa Barton's comeback plans is a string of magazine covers. This month she covered the Korean version of Nylon magazine but it is her TWELV magazine cover that has had everyone talking.
The New York-based publication, which hits newsstands at the end of the month, chose the actress to appear on their debut cover wearing a white Jil Sander number and carrying a baby. The clear Virgin Mary references seems to be no more than a ploy to get some media attention to support the launch, which is probably why Barton got involved. After all, her relaunch and latest fashion pursuits haven't really been picked up or supported by the press so a bit of free PR is probably what she was going for.

After all of the talk about the cover, the magazine sent The Huffington Post the following statement:

Hissa chose to have Mischa holding a baby because he has always had a fascination with the Virgin Mary. And in working with Mischa her kind and sweet personality was hard to ignore. So when it came to discussing concepts for the shoot, Hissa felt it would be a way to portray a side of Mischa that has never been seen before. So for the premier of TWELV magazine they both agreed that creating a visual dichotomy between Mishca's public persona and the famous biblical figure in a high fashion setting would give people the chance to see the actress and designer in a new light.