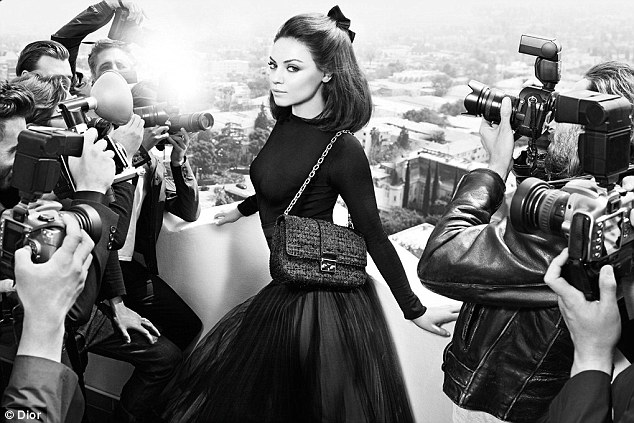 Most of the Fall 2012 ad campaigns are out and have been for a while but it was only last week that Christian Dior decided to release the images of their Miss Dior handbags campaign starring Mila Kunis.
The campaign, which was styled by Carine Roitfeld and shot by Mario Sorrenti, plays off her star power by portraying her as 'the kind of woman accustomed to attention from throngs of paparaazzi.'
Regular readers will know that I have desperately tried to like the brand's partnership with Kunis but even now, I'm not convinced that the pairing makes sense. As a result, it will be interesting to see whether the actress is kept on board as the face of the line for another season now Raf Simons has taken the reigns at the house.
Are you a fan or do you want to see a new face too?