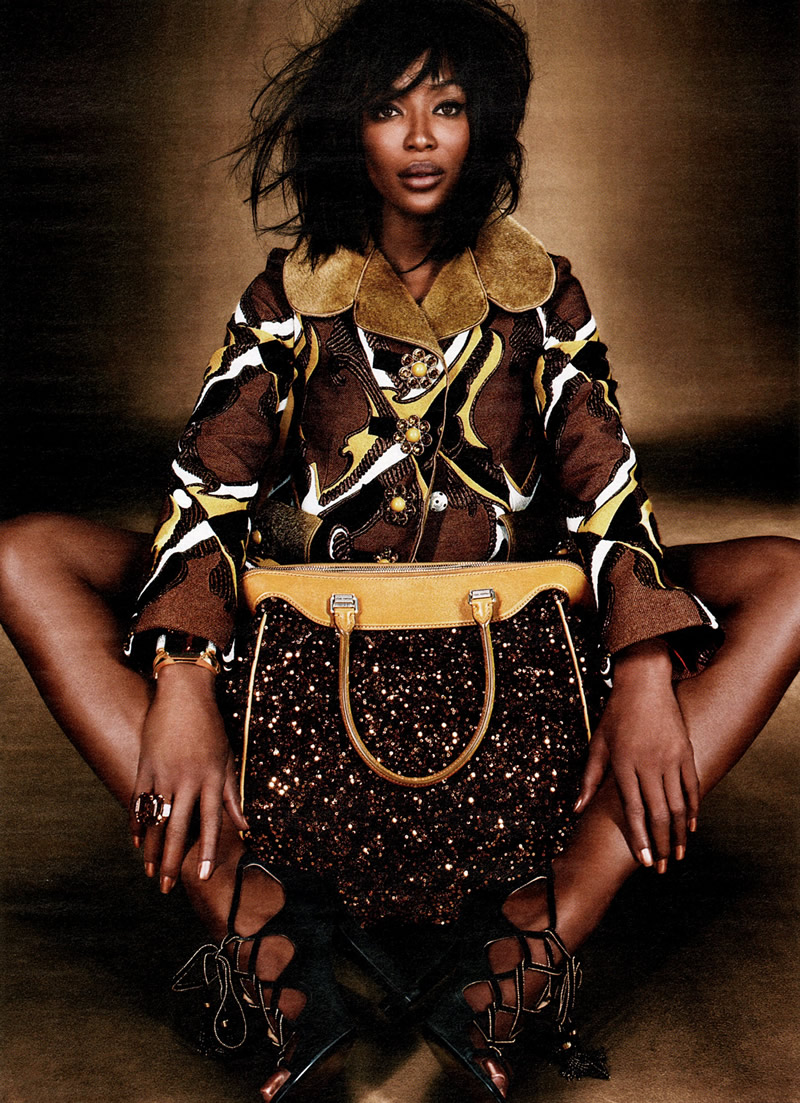 W magazine is in a roll. While I've always been a fan of the American title, everything seems to have gone up a notch since Edward Enninful joined as fashion director last year. Aside from bringing his own stylistic eye to the magazine, one of the good thing that Enninful did when he arrived was build a strong team around him and Giovanna Battaglia is amongst the good additions to the team.
This latest editorial that she styled for the magazine is a case in point. Battaglia styled Naomi Campbell to perfection in some of the statement prints that have been doing the rounds for Fall like an embroidered jacket from Etro and one of the printed trouser suits that we saw at Prada. If there's a stylist that knows how to do more-is-more and construct statement looks it's her, so it's unsurprising that the shoot worked out so well.

I haven't been crazy about any of Campbell's spreads in a long time but this is by far one of my favourites and is hopefully the sign of more to come.
Are you a fan?