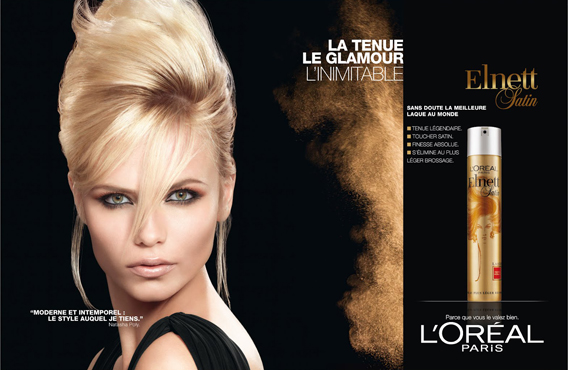 When Natasha Poly was announced as the new spokesperson for L'Oréal back in February the general thought was that it was about time. When it comes to paying your dues, Poly has more than done that over the past 10 years having starred in campaigns for everyone from Gucci to Jil Sander and walked for everyone that matters. Bagging a big cosmetics deal, then, was a natural progression.
Recently this image of the model appearing in her first ad for their Elnett Satin hair spray was released and to mark the occasion, the brand has also released a behind-the-scenes video of the shoot. Talking to the camera Poly explained that despite her long career, it's only now that she feels like she's made it. 'I've been doing modelling for almost ten years and I've worked so hard to reach this moment,' she said. 'My dream came true. I've reached a point where I can actually send a message to people, saying to them, 'You're worth it - we're worth it.'
Are you a fan of her ad?