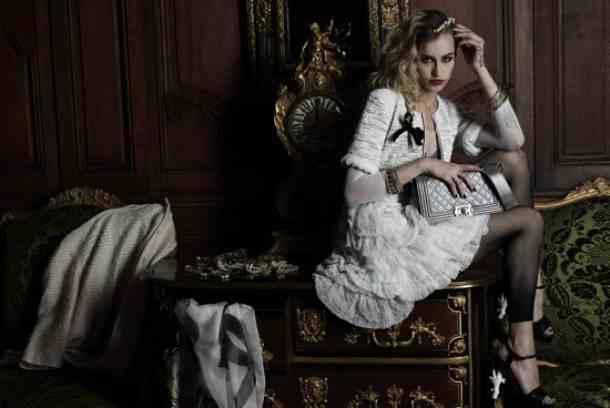 Earlier this month when Karl Lagerfeld sent three year-old Hudson Kroeing on the runway in head-to-toe Chanel, it was clear that he was tapping into the next generation - the Chanel customer of the future. The same sentiment is apparent in the Boy Chanel campaign starring Alice Dellal.
The model wasn't the most obvious choice to front the campaign. After all, she's more known for hanging out in warehouse raves in the East End than she is for being associated with luxury brands but it's for that reason precisely that that I think the partnership happened. In the campaign she appears dressed in a way not too dissimilar from what you expect to see her in (ripped tights and all), and that will no doubt help the brand appear to a younger audience.

What do you think of the campaign?