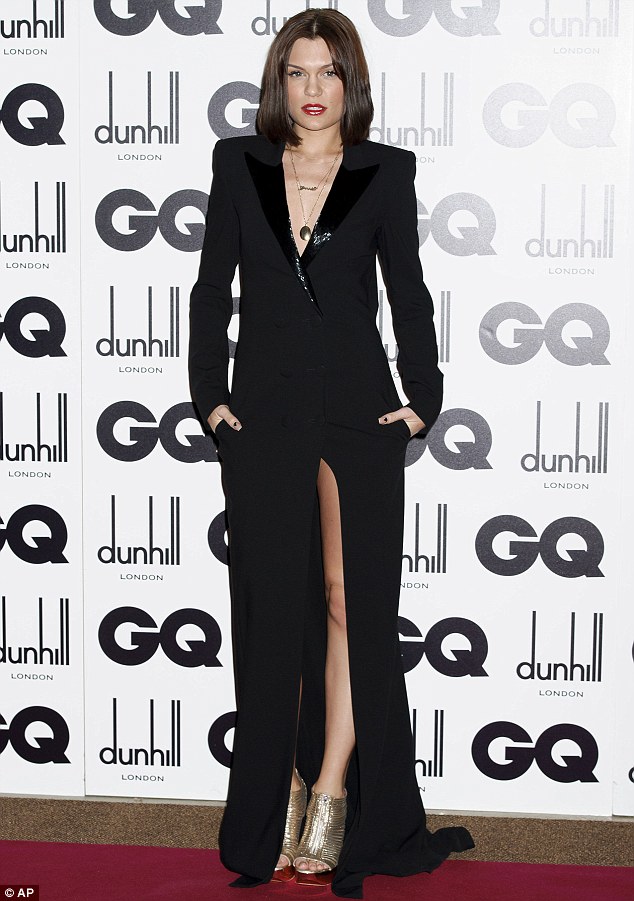 You've probably already seen this image of Jessie J arriving at the GQ Awards this week so please forgive me; the outfit is too interesting for me to go without commenting as it marks the first time that she's attended a big red carpet event styled by her new stylist.
As you know, the singer recently decided to part ways with her long-term stylist Karl Willett, replacing him with Reggie Yates' younger brother Cobbie, and so far the transition is working. As Jessie admitted, her outfits were making her look like a 'cartoon character'. It was starting to feel like the constant jumpsuits and trainer combos that Willett persisted to style her in were no more than a way of making sure that she would be in the papers the next day, much in the same way as Nicki Minaj's team does.
The long tuxedo jacket makes her look sexy in a Gwyneth Paltrow way rather than Kelly Brook and the new short bob feels fresh too. The outfit, while still not perfect (what was he thinking with the shoes?), is definitely a step in the right direction and makes me interested to see what he'll do with her next.
What do you think?