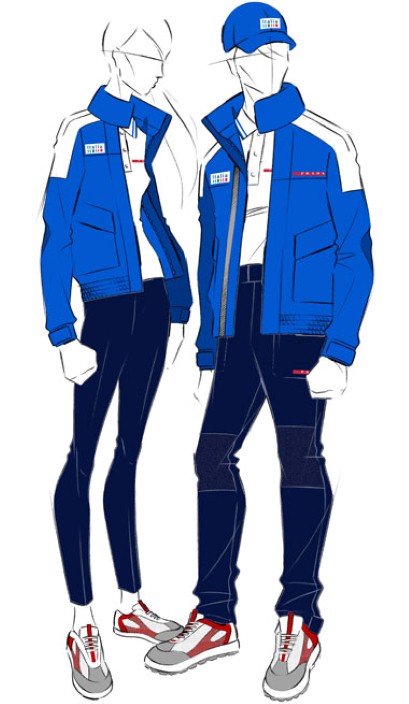 With the Olympics just around the corner each day more images from of the international kits are hitting the net and the latest come from Italy. Not to be upstaged by Stella McCartney's work for the Olympic Team GB kit, Italy has secured Prada to design the kit for the Olympic and Paralympic sailing teams.
"We are extremely proud to have Prada as a sponsor, the Prada brand is not just a flagship of Italy worldwide, but it has always been very closely connected to our sport and has nearly become synonymous with major sailing challenges," Carlo Croce, president of the Italian Sailing Federation, said. When it comes to the main kit, the big job has gone to Giorgio Armani who was recently criticised for trying to steal McCartney's thunder after releasing images of his designs on the day of the big TeamGB reveal.
What do you make of Prada's designs?