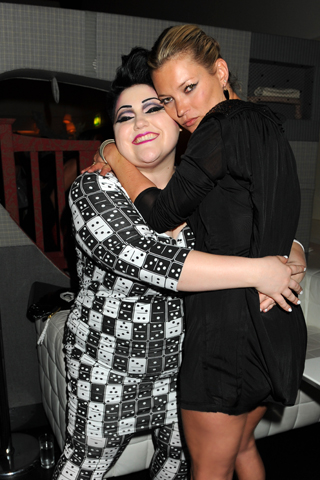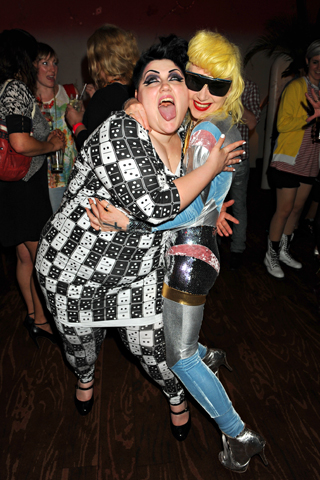 Beth Ditto and Kate Moss; Beth Ditto and Pam Hogg
Remember the excitement about Kate Moss' line for Topshop? Well let's just say that Beth Ditto's new line for Evans caused as much anticipation. This collaboration with retail mogul Sir Phillip Green officially confirms Ditto as the Kate Moss of plus-size clothing.

With her collection for the high street brand formerly known as 'The Outsize', Ditto makes it all about the clothes rather than the size of the person wearing them.
The line's launch was celebrated at a big bash at Sketch with attendees including Daisy Lowe, Kelly Osbourne, Yasmin LeBon, Peaches Geldof and Hannah Marshall.