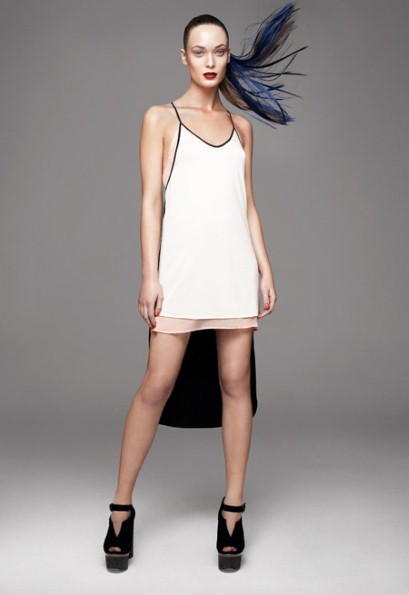 Image via Telegraph Fashion

The high street have been the subject of a lot of criticism over the years, especially in so far as waste is concerned with their fast turnovers. Topshop has decided to do something about it by collaborating with Reclaim to Wear on an eco-friendly capsule collection.
The line, which drops on June 15, sees the high street giant make good use of their production cut-offs, discarded material and surplus stock by up-cycling them to create a range of summer must-haves. The eight-piece collection ombré denim and simple colour blocked dresses that will be perfect in the warmer months.
'We are very excited about the launch of the first Topshop Reclaim To Wear range,' Emma Wisden, Topshop's buying director, said in a statement. 'The blueprint that Orsola and Filippo have developed with us will hopefully allow Topshop to scale this project and apply the learning across a broader section of the supply chain, for the next collection.' While the pieces aren't the most exciting thing the store has released recently, the idea definitely makes sense and hopefully the launch will encourage other retailers to follow suit.

Prices start at £32.