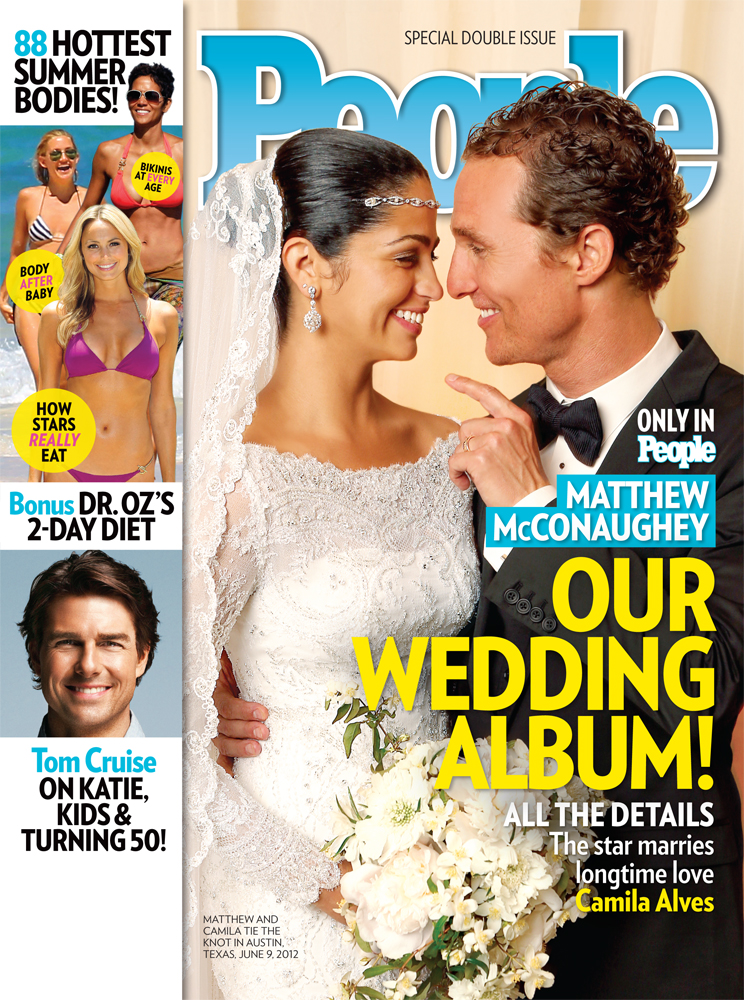 Last week it was Drew Barrymore and Will Kopelman unveiling their wedding photos on the cover of People magazine and yesterday it was Camilla Alves and Matthew McConaughey's turn.
The pair got married over the weekend in a private last-minute ceremony at their home in Austin, Texas attended by guests like Reese Witherspoon and Kenny Chesney. 'We decided to embrace the ritual as an opportunity and adventure we'll take together,' McConaughey told the magazine.
While there has been no word on who designed Camilla's dress, from the cover image it looks like it was all white-lace and long-sleeved teamed with a matching lace veil. Thankfully 42-year old McConaughey ditched his usual penchant for an exposed chest and wore a classic black tuxedo for the occasion.
Are you a fan?