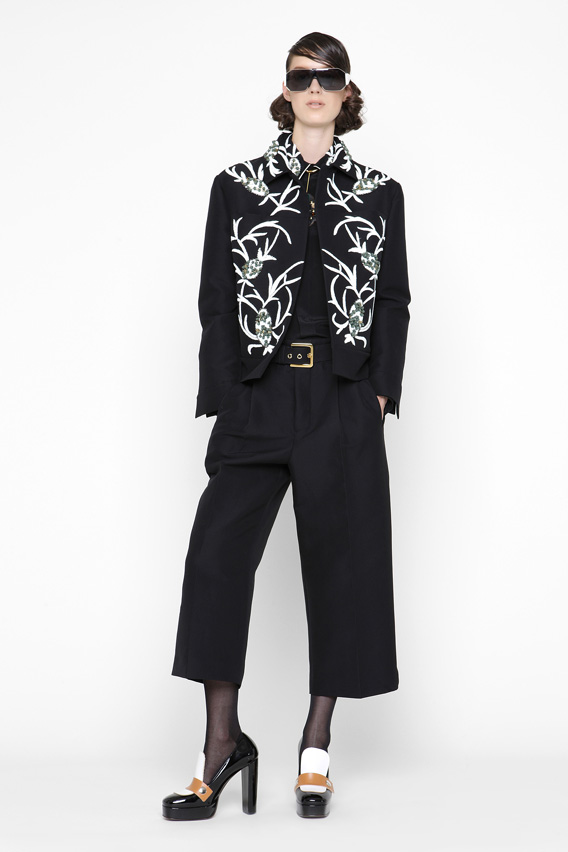 Like Isabel Marant was last season, for the Marni resort 2013 collection Consuelo Castiglioni took inspiration from the Wild West. Unlike Marant, though, Castiglioni did what she does so well by tapping into the theme without presenting something that feels too literal. Instead, all things western were given the Marni treatment.
The reference was particularly apparent on a series of decorative shirts but the incorporation of leather pendants with cabochons and golds studs that were used to close them added a modern twist. Teamed with wide leg cropped trousers and equally decorative jackets, the looks where less 1954 'Vera Cruz' and more 2012.

Aside from the masculine tailoring, a handful of trousers came in the slouchy, oversized comfortable fit that we've seen over the past few seasons and were given a feminine twist by the addiition of stylized flower necklaces and while accessories were there, unlike last season the prints were back as the focus.