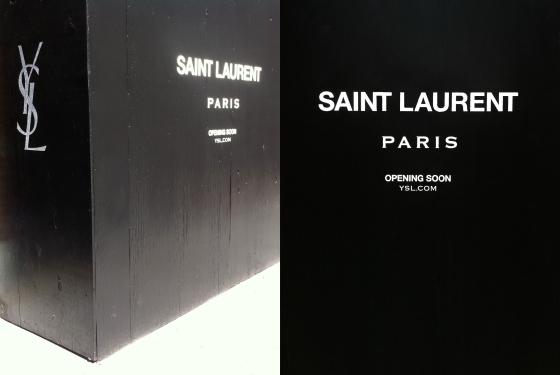 Hedi Slimane's plans to revamp Yves Saint Laurent has been the source of much controversy. While Karl Lagerfeld and Arizona Muse have supported the move, the announcement has, on the whole, been met with criticism. The designer has kept quiet about the controversy but recently decided to talk about the idea behind it in this month's Vanity Fair:
It is interesting to see how much reaction this retro branding has created ... Clearly, this period of the history of the house was not well-known, which I trust was a surprise for Pierre Bergé [Saint Laurent's long-term partner]. I went back to 1966 — just before the events of 1968 [when 11 million workers revolted against the conservative politics of then-President Charles de Gaulle — the biggest general strike in history], but the awakening of youth was in the air, and Yves Saint Laurent wanted to dissociate himself from the clientele of haute couture and embrace this new generation.
That rebellious spirit seems to be in line with Slimane's style and you can't deny that the decision was well-researched but the fact that people don't seem to remember this period is perhaps a sign?
What do you think?