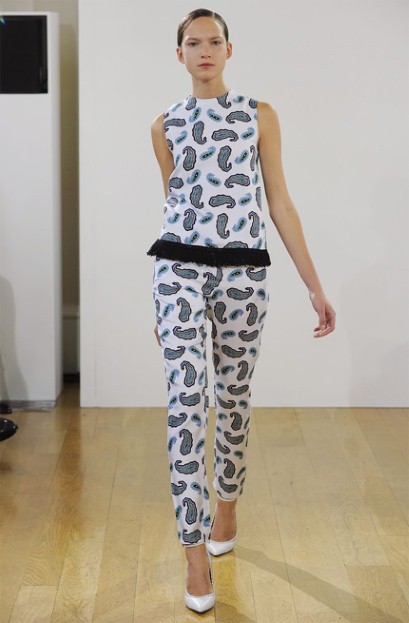 Topshop are a busy bunch. Fresh off the announcement of their make-up partnership with Louise Gray and bridal line with Richard Nicoll, yesterday the high street retailer confirmed that they are working with JW Anderson on a capsule collection.
The collection, which is set to drop in September, features everything from denim to outerwear to memory sticks, photography books and pencils. 'I am very excited to collaborate with Topshop. It gives me the opportunity to reach a much wider audience with my designs,' Anderson said in a statement. 'It has always been very important to me that my collections are made accessible to anyone interested in fashion and design.'
Clothes-wise, the collection is said to offer the 'best of all his design ideas to date, a sort of must have wardrobe of covetable pieces,' the press release reads. How the stationary and books work into that isn't clear.