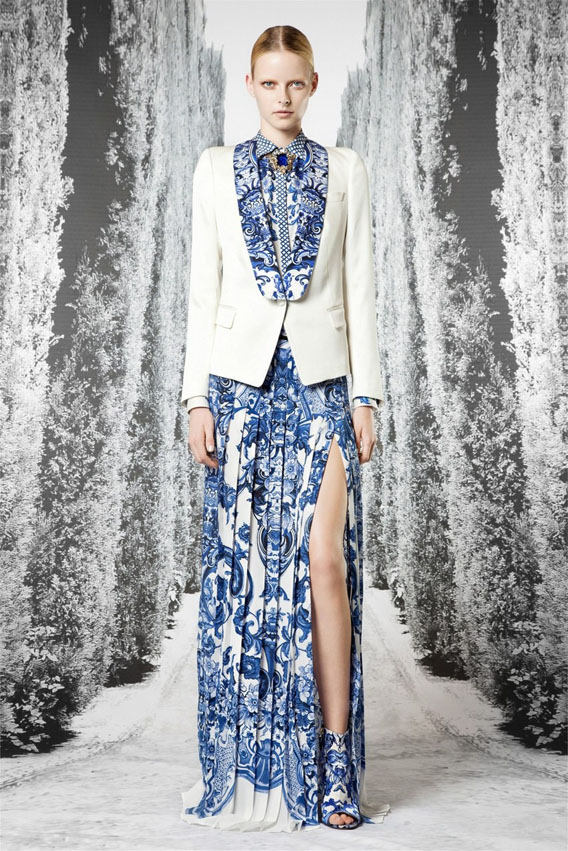 Excess has always been the language of Roberto Cavalli's mainline. Sometimes the language is loud and OTT; other times he gets it spot on creating pieces that are the perfect combination of ornate detailing and wearability and his Resort 2013 was just that.
The artisanship that Cavalli is known for was on display with the prints but they were not overwhelming. Instead, the collection tapped into the special but accessible quality that has dominated the shows over the past few seasons.
One of the most striking prints he showed was a blue and white design that felt reminiscent of Willow China crockery. On one dress with a thigh high slit came in a particularly bold style, also appearing on open toe ankle boots and on the lapels of a crisp white suit but he also offered the print in a more subdued style on lightweight sleeveless summer dresses. Floral prints also appeared on wide leg trousers and shirt dresses and while the style is something that has continued to pop up for a while now, Cavalli's version is something I'm sure many would happily jump on board with.