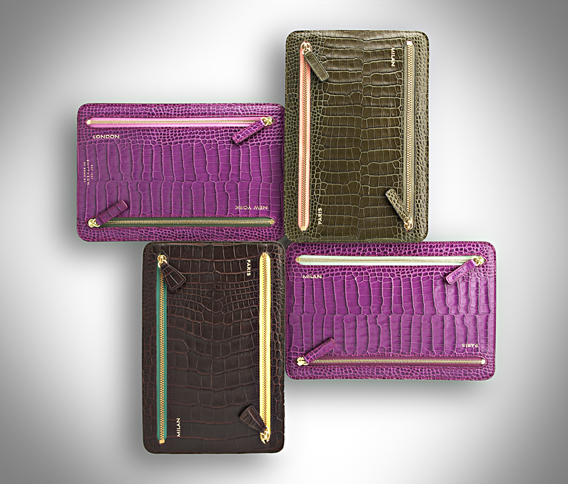 Image courtesy of Smythson

Fashion month is officially upon us, as is the timely panic about what I'm going to wear to the shows. As I've had to learn the hard way, managing to live out of a suitcase for nearly a month while keeping one's satorial dignity in tact is a challenge, even for the veteran show goers. Thanks to Smythson, though, I can cross one thing of my list of bits to buy.
The brand have just released an updated version of their classic currency case for A/W12 and what makes these ones particularly special is that they all bare the name of one of the fashion week cities, inspired by their 'London Paris Milan New York' address books. As you would expect, the design is classic and beautifully made but the bright violet version adds a modern twist. And besides, if you're anything like me and travel heavy with a bag big enough to carry your house in, having something that stands out and that you'll actually be able to find is always a plus.
The A/W12 currency cases are available at Smythson now at £170