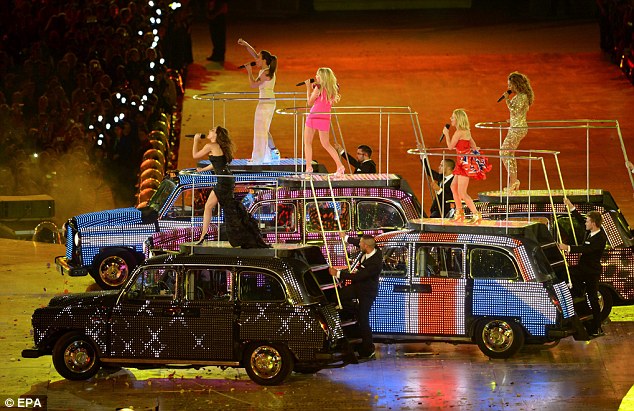 Image via Daily Mail

Over the past few weeks there's been copious reports about the Spice Girls reuniting to perform at the closing ceremony. Victoria pretty much confirmed the reports when she tweeted an image of her microphone and yesterday we saw those teaser images of the band rehearings and tonight, it finally happened.
In what was by far the highlight of the night, the girls came out singing 'Spice Up Your Life' and 'Wannabe'. As yet, not all of the credits are out but what we do know is that Victoria sported a black Giles creation, as expected, and Mel. B did her best Beyonce wearing Zuhair Murad.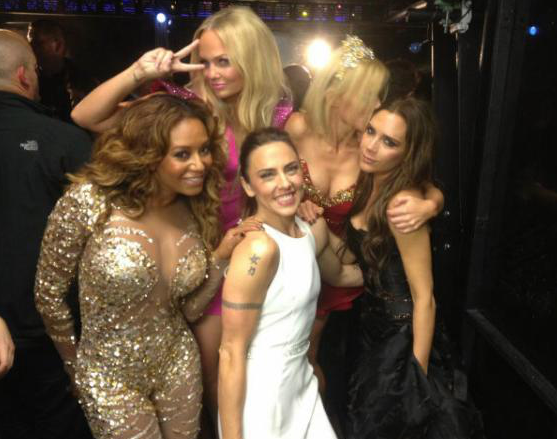 Via @victoriabeckham