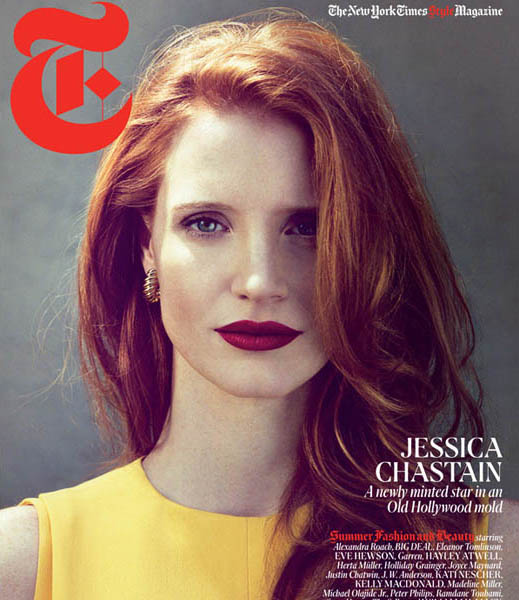 When it was confirmed that Sally Singer would leave her role at US Vogue to take the reigns at T magazine, the news was met with excitement. As the magazine's former editor, Stefano Tonchi, said at the time, 'I think she's one of the smartest people in New York. I could not imagine better hands for my T, or a better brain.' Sadly though, the numbers are in and so far the magazine hasn't been performing well under her leadership.

WWD reports that like last year, Singer's boss Jill Abramson isn't happy with the declining ad sales and circulation numbers. This year only two of their seven issues have sustained ad pages, which contrasts the general market as many publications are actually faring pretty well. On the whole, all of the glossies, with exception of Harper's Bazaar and Glamour, experienced a strong start to the year. Far from improving, T's overall ad pages decreased by 4 percent, according to MN and the Times. Even having Jessica Chastain on the cover of one of their recent issue failed to have an change things. Instead, that issue had a 10 percent drop in ad pages.
Hopefully Singer will be able to turn things around soon.