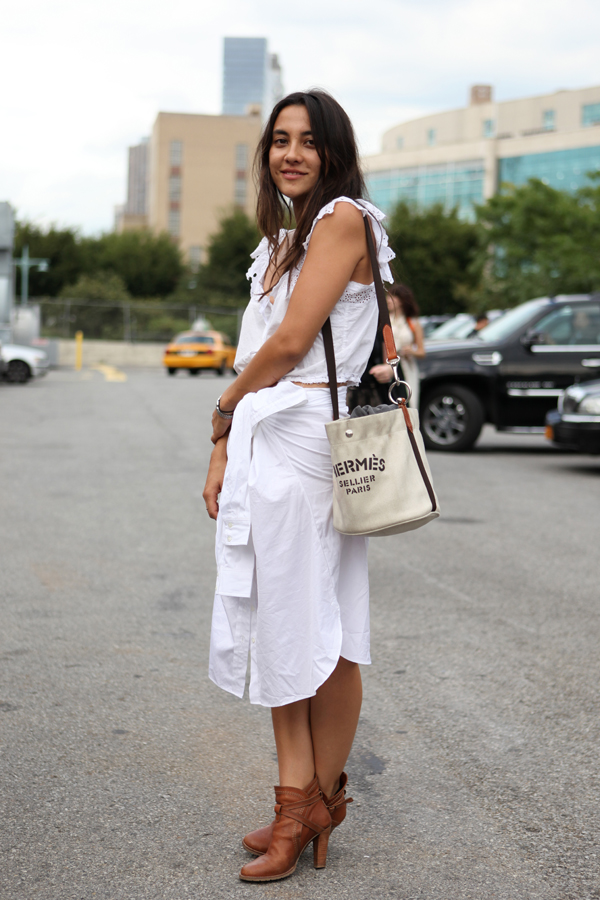 As fashion editors go Stevie Dance has always been one of my favourites. While she is a favourite amongst street style photographers, Dance is one of the few editors who is more known for her work than her own outfit choices. As much as I'm very pro the presence of editors on street style bloggers, Dance's relative anonymity has always been something I've admired.
In case you're unfamiliar with Dance, her styling work can be seen in magazines ranging from Vogue to V Magazine Spain but her main gig was when she served as editor-in-chief for Russh magazine in Australia. Now, though, she's shaking things up and has returned to her journalism roots (she majored in cinematography and journalism in college) and has just launched an online 'zine called Shop Ghost. Recently I wrote about her interview with Tommy Ton for the zine but aside from interviews, the features also include a round up of products that the given industry figure loves.
The Cut caught up with her recently to find out more about the site and what she's currently working on.