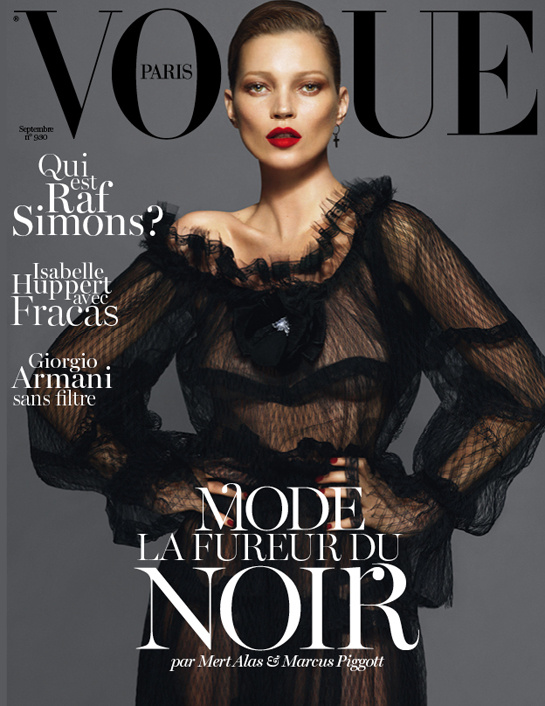 By last week we'd all seen just about all of the major September issue covers but Vogue Paris was notably missing. That all changed today, though, as the glossy finally revealed their all-important issue and it's an interesting one.
As always, the cover was all about models with Vogue Paris favourites Kate Moss, Lara Stone and Daria Werbowy bagging their own separate covers. All three models appear sporting the same hair and make-up and black Dolce & Gabbana dress in line with the issue's black theme and that's where the similarities end. The issue also sees the magazine undergo a major revamp. 'The magazine features a calendar, airier design, with remodeled typography and the use of a craft-paper-like brown background - both of which hark back to its look in the Sixties and Seventies,' WWD reports.
Emmanuelle Alt has been under a lot of criticism since taking the reigns at the magazine and the September issue seems like a conscious step on her part to finalise the changes she's been making to put her stamp on things.
Are you a fan of the covers?